Welcome to Hunter Valley Horses!
Our horse riding and carriage tours are sure to entice you to the beautiful Hunter Valley. Find a tour to suit your needs so you can experience the beautiful views, country fresh air and award winning wine. Our friendly staff, beautiful horses and comfortable carriages make a great relaxing day out with family and friends. Children are also welcome on our tours so come and relax with us today in the Hunter Valley.
Our horse-drawn carriages travel at an easy pace and take you on an exploration of Hunter Valley Wine Country that will tantalise your senses. Our tours allow time at each venue to savour the rich and delicate flavours of local wine and produce including cheese, olives and so much more.
We offer a complimentary return transfer from your local accommodation so you can relax from the start of the day to the end.
Hunter Valley Horses also offers horse riding for all levels - we have a horse to suit
everyone. Our trail rides will take you through bushland and local vineyards with amazing views to the Broken Back Ranges. We are located on the grounds of The Hunter Resort, at 917 Hermitage Road Pokolbin. Turn into The Hunter Resort and follow the signs to the Adventure Centre.
We look forward to meeting you and your family!
Meet Our Team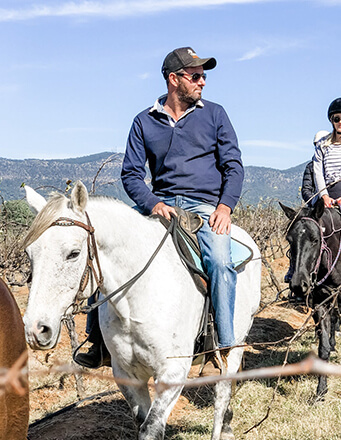 Scott Googe
Owner
I worked on a remote Queensland Cattle Station as a teenager for a few years after which I worked as a Stallion Handler. I started Hunter Valley Horses about 13 years ago after working for and purchasing other local carriage tour companies. I met my beautiful partner-in-crime Narin in 2015 and we now run the company together.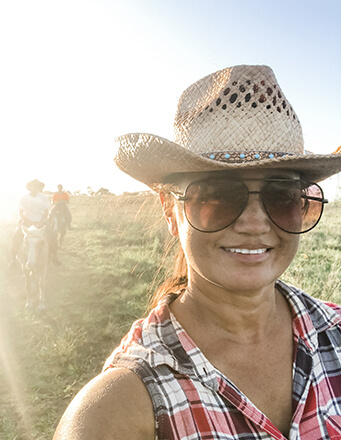 Narin Searle
Owner
Completed my Degree in Law and Administration, had three children (all grown up now) and started two successful businesses prior to this. I rode horses only as a child and have been thrust back into it after meeting Scott and working at HVH. I enjoy meeting our customers, taking interesting photos and promoting HVH through our exciting social media channels.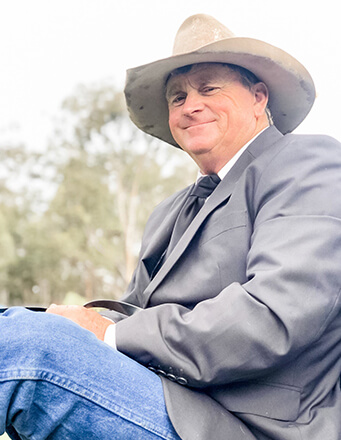 Geoff Leayr
Head Carriage Driver and Tour Guide
I have worked with horses most of my life as well as a few different business ventures. You could say I am a 'been there, done that' type of bloke. I like to give customers the best wine tour experience they have ever had, with my knowledge of the area, the horses and my quick wit (you have to keep people laughing!).
Geoff Leayr
Head Carriage Driver and Tour Guide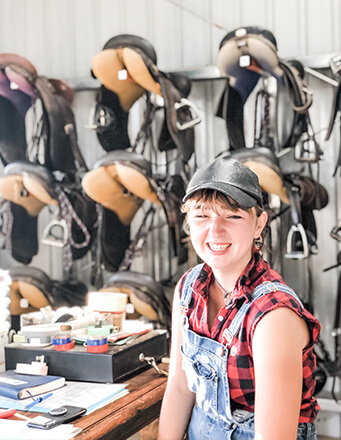 Beth Garrett
Tour Guide
My first job was working with Hunter Valley Horses and I have been riding my whole life. About one year ago I completed my Diploma in Screen and Media of Makeup. (I can turn any of you into the coolest zombie ever).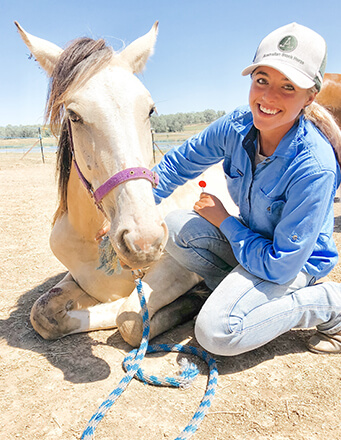 Mariah Hartley
Head Tour Guide
I have worked most of my life with horses, my first job was in Year 8 as a stable hand. I also worked for 5 years at The Australian Equine Institute where I boarded on-site and did my Cert 3 in Horsemanship. After this I started with HVH as a horse riding tour guide. I absolutely love this job this is also my dream job and what's so good about it is that you're always riding horses and meeting new people!
Mariah Hartley
Head Tour Guide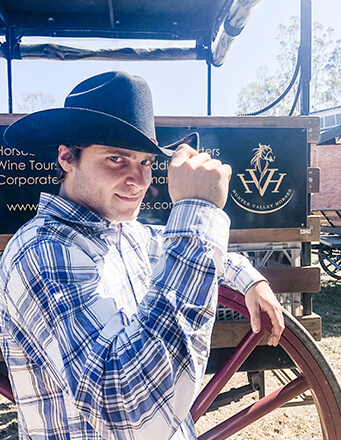 Hayden Leayr
Carriage Driver and Tour Guide
A real chip-off-the-old-block, Hayden is Geoff's son and shares the same passion and humour. If you are lucky enough to get both Hayden and Geoff on your tour you can be guaranteed a day filled with laughs.
Hayden Leayr
Carriage Driver and Tour Guide
Madison Sargeant
Tour Guide, Horse Riding
I have been a member of pony club since I was five years old. During this time I have competed in many disciplines, such as, gymkhanas, camp-draft, team penning and Australia Stock Horse events. I have also represented my schools at horse sports events. I love horses so much that I am now studying Equine Science at University.
Madison Sargeant
Tour Guide, Horse Riding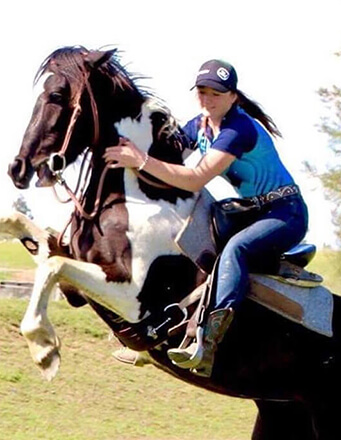 Rhiannon Cooper
Tour Guide, Horse Riding
I have been riding and working with horses my whole life and love everything about them. I love the bond that is built between the horse and the rider. I compete in team penning and camp drafting and have trained and worked race horses.
Rhiannon Cooper
Tour Guide, Horse Riding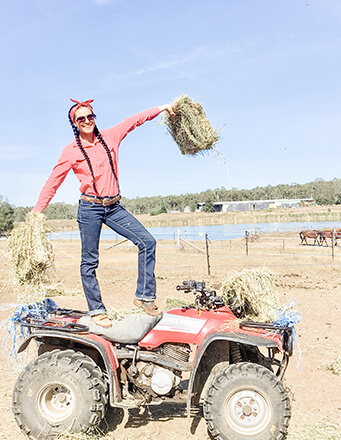 Zoe Hartley
Tour Guide, Horse Riding
I have been riding since I was 12 and working for HVH for nearly three years. I love everything about this job from running the horses in, saddling them up and going for a good gallop through the bush. I absolutely love the opportunity of meeting new people, learning about new cultures and new languages and nothing beats seeing a warm big smile on a customer's face! 
Zoe Hartley
Tour Guide, Horse Riding